Business Consulting Services
About us
Governance, Strategic Planning, Leadership, Change Management and NDIS business planning for the Not-for-Profit and Indigenous Business sectors.
MEET JOHN
Principal Consultant
Meet John Yealland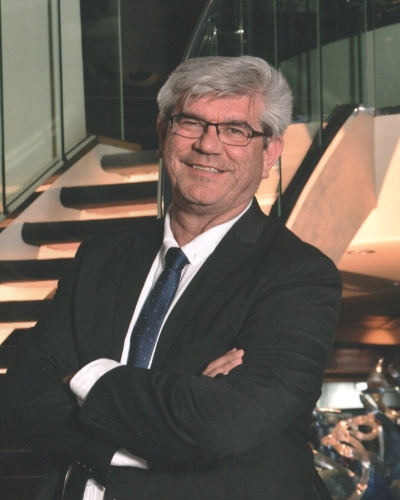 "When I'm not working on business improvement activities I like to "give back" by doing volunteer work for different community groups".
I am a business process improvement professional with a passion for helping individuals and businesses reach their full potential. I've been fortunate enough to have worked with so many good people over the years who have continued to grow and develop to wind up doing things they never thought possible.
Most recently, I worked for a NDIS provider through the roll-out of the scheme to position the business to smoothly transition to the scheme while at the same time delivering a significant increase in the size of the organisation over a three year period.
I am especially focused on process improvement, governance, leadership development and change management. My focus is very much on assisting businesses with long term sustainable improvement.
Through various roles I have worked in community services, textile manufacturing and FMCG with entertainment products. I have experience in governance, strategic planning, I.T., training and development, operations management and general management. This insight allows me to see situations from a variety of different angles and helps me communicate effectively with people at all levels of organisations. The mix of experience in diverse roles and working with people across so many business areas allows me to know the right questions to ask to get the job done. All of this helps teams and individuals develop strategic plans to support both personal and business growth.
Connect on LinkedIn.
01.

Strategic

Our approach is to look not just at what is occurring today but also to look to the future to help businesses remain viable and sustainable in the long term.
02.

Professional

We know that when you are looking for support for your business you want people who know what they are doing. Our aim is to provide you with professional reliable assistance.
03.

 Results-driven

Be confident that our focus is on helping you deliver outcomes that relevant to your business. We provide support that is realistic and practical and most importantly in a way this is readily understood by those affected.
Our Clients
Our experience is your success
TAFE Western Sydney
I have always been in awe of the way in which John inspires everyone around him with his enthusiasm, passion and knowledge. He is a particularly humble person, where other people run around taking the credit for other people's work, John just quietly gets on with the job and always with the utmost professionalism and humour.
Sharon K – TAFE Western Sydney
Danisman Consulting
John is a pragmatic person with a great ability to quickly review and provide meaningful solutions to business issues. He takes great care to ensure all viewpoints are covered, resulting in positive and enduring change.
Yasar A – Danisman Consulting
Thorndale Foundation
John has been mentor and coach to me and has shared his depth of knowledge of business and the NDIS to help me and our organisation grow as a professional NDIS provider. He has the ability to see issues from a range of perspectives in order to create realistic and practical solutions to many business problems.
Vanessa R - Thorndale Foundation
Our services
What We Do Best
Operations improvement services
Help business leaders review and examine the operations of their organisation.
Leadership development
Get the best out of your leadership team by engaging with us to assist the integration of people and process.
Talent management
We can help you to unleash the potential of your people, to help your business grow and lead.
Training Needs analysis
Identify the skill and ability gaps that need to be satisfied in order to operate your business effectively.
Training skills matrix
Perform a gap analysis for determining where you have critical training needs, and as a tool for managing people development.
Business planning and modelling
We create models that can be used in your business to track performance or to model 'what if' scenarios for a range of business operations.