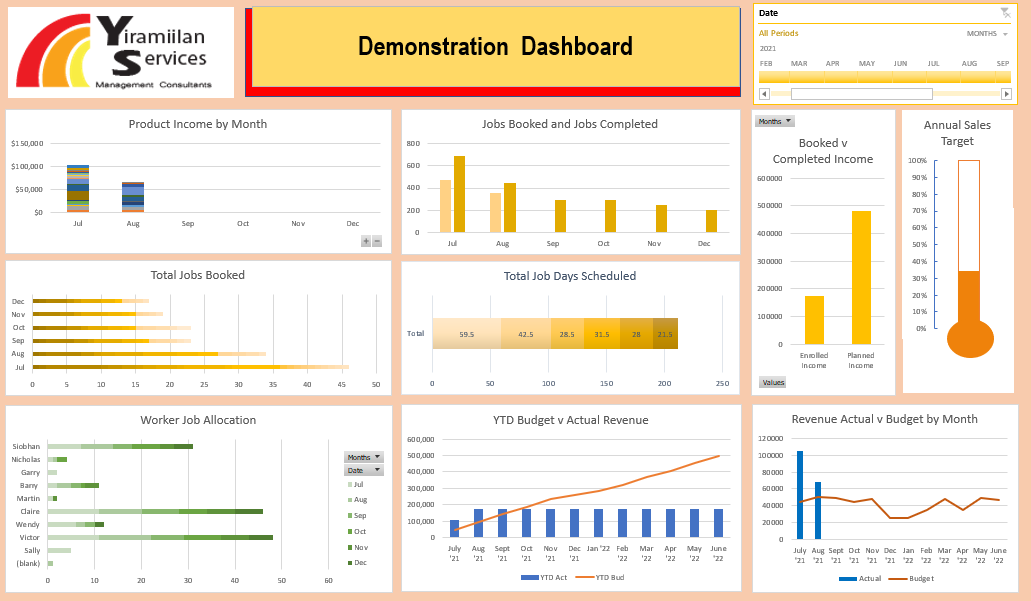 Your Business Needs a Dashboard.
Whether the car you drive is the top of the line luxury vehicle or a 30 year old rust bucket. They all have a number of things in common, apart from four tyres, seats and a steering wheel, they all have, amongst other things, a dashboard.
Let's look at the purpose of this dashboard. The purpose is to give the driver a range of information relating to the instantaneous status of the vehicle as well as some information about the future and the past. All of this information is useful for a range of reasons. How fast am I going right now? How much fuel do I have left? How far before I run out? How many kilometres has the vehicle travelled for this trip and over its lifetime? All of this, and much more can be determined at a glance or, with all modern vehicles with a few simples clicks of a button.
Consider all this valuable information available at a glance for car that might be worth $10k, $30k, $50k or over $100k.
Now to the important point, what's your business worth? Does it have a dashboard that gives you similar up to date information about the key processes and systems that are needed to keep your business in smooth running order? I come across many businesses where leaders tell me that they are often 'flying blind' and only really have the monthly accounts to tell them how things are going. Often these key financial reports take some time to be received and even more time has elapsed to realise a developing problem and to respond.
Don't get me wrong these financial reports are very important to any business. The three key reports, Profit and Loss, Balance Sheet and Cashflow Statement all have their place. However, remember these are usually aggregate reports prepared from the financial accounts. They measure money in its various forms and the direction it travels (income, expenditure, assets, and liabilities) and are classified according to the accounting standards.
All good stuff, but does it give you enough to help you make the day-to-day management decisions on how best to be using the resources at your disposal right now? Are there any trends emerging that can be responded to quickly to avoid problems or to maximise an opportunity?
Although there were already several reports that could be run to get similar information, the value in the dashboard is that it centralises the key things that you need to know every day in one place. Further, using principles of visual management, we present the data in a way that is easy to absorb.
In short, we transform data into information.
When I build dashboard for a business I do it without the need for expensive database systems or subscription services.  Every manager I meet has a copy of a spreadsheet program on their computer desktop. This is what is used to run the dashboard, everyday familiar tools. Levels of automation vary depending on what data sources are available. The idea of a dashboard is that information should be useful, relevant and reasonably easy to extract. Let's face it, what use is a dashboard that takes hours to pull the data together?
Using a well-constructed dashboard should become as much as a daily habit as listening to the weather report to know what kind of day or week is ahead.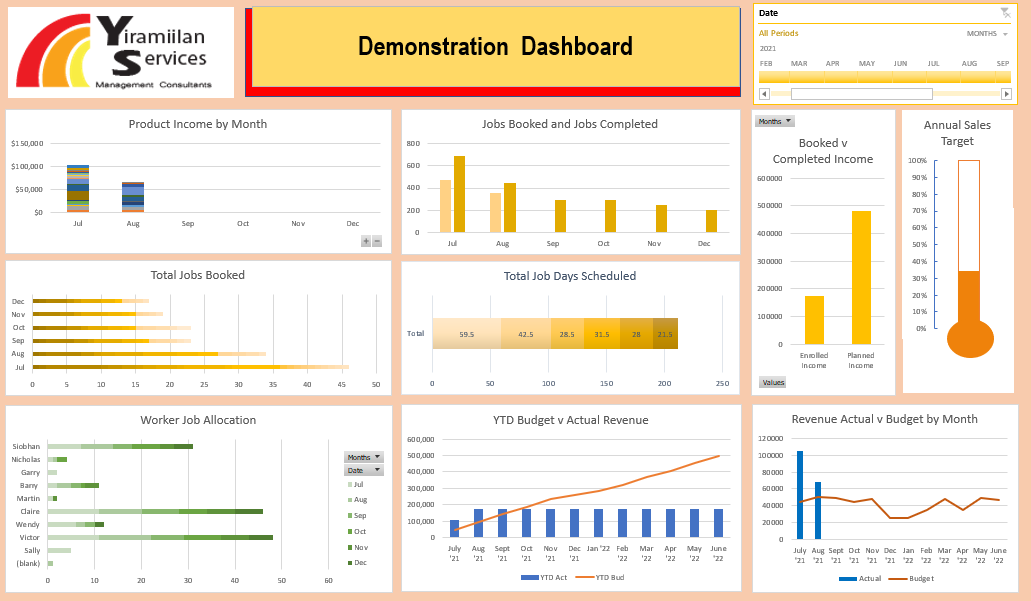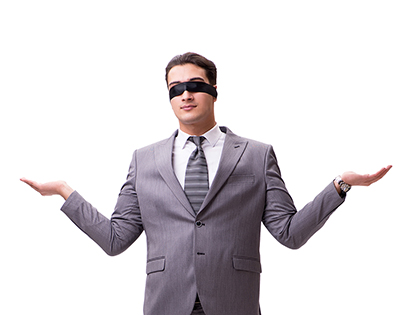 If you would like to know more about how your business can be improved through the use of a dashboard to keep your finger on the pulse get in touch. 
Remember, being more productive is not about how much sweat you put into a problem, it is about getting the desired outcome in the most effective way possible. When I work with a client, I like to look for the non-value-added tasks that distract them from doing the things they are employed to do. I like to give people back the time to do their core job.
Don't be left flying blind. Using a well-constructed dashboard should become as much as a daily habit as listening to the weather report to know what kind of day or week is ahead.
John Yealland is a management consultant and business improvement expert who has worked with leaders in a wide range of industries to help them improve the performance of their organisation.